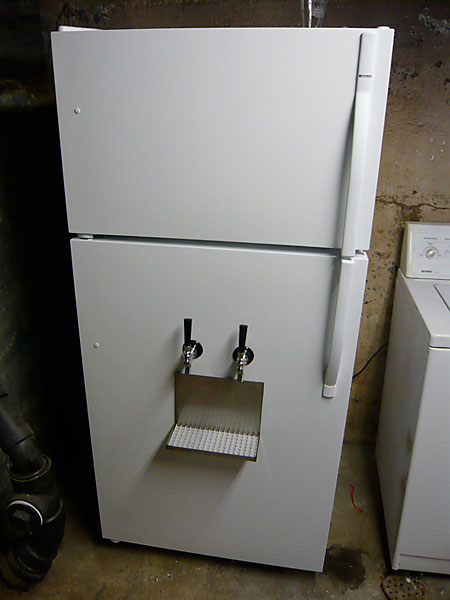 This is totally going to be a project I'm going to tackle. I'm sure I can convince my friends to help out. Kevin if you're reading this… you're going to be one of the boys I call on.
Read the whole story and DIY Steps here!
Here's how I tackled fridge to kegerator conversion. It really couldn't have been more simple, but there was a nagging voice inside that kept asking, "You're going to drill holes in a new fridge?" Yep, and it was totally worth it. Hopefully, you'll see how easy and worthwhile this conversion is, and shut your inner nag up.